IObit Malware Fighter for Windows
IObit Malware Fighter is an anti-malware utility that removes and protects against malware and more. You can learn more and download the application from here.
Description
IObit Malware Fighter is a robust and comprehensive anti-malware solution developed by IObit, designed to safeguard your PC from various threats. Its advanced malware detection and removal capabilities provide users with a robust defense against viruses, ransomware, spyware, adware, and other malicious software. This cutting-edge security software offers peace of mind and ensures a safe browsing and computing experience.
One of the standout features of IObit Malware Fighter is its powerful malware detection engine. The software employs advanced algorithms and heuristic analysis to detect and eliminate known and emerging threats effectively. Real-time protection monitors system activity, web browsing, and downloads, ensuring that potential threats are intercepted before they can cause harm.
IObit Malware Fighter's comprehensive scan options offer users flexibility in checking their system for malware. The Quick Scan swiftly examines critical areas, rapidly assessing potential threats. The Full Scan thoroughly scans all files and drives, ensuring a deep analysis of your entire system. Additionally, the Custom Scan allows users to target specific folders or files for malware checks.
Beyond its malware detection capabilities, IObit Malware Fighter offers a range of supplementary security features. The Browser Protection feature blocks malicious websites, phishing attempts, and potentially harmful downloads, bolstering your online safety. The Anti-Tracking feature safeguards online privacy by erasing digital footprints and preventing third-party tracking cookies.
Features & Highlights
Advanced malware detection and removal with real-time protection.
Comprehensive scan options for rapid and deep system analysis.
Browser Protection to block malicious websites and downloads.
Anti-Tracking to safeguard online privacy.
Create a Safe Box where you can store your sensitive files.
Screenshots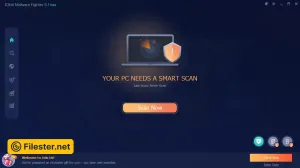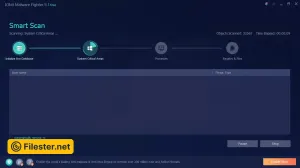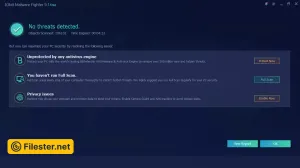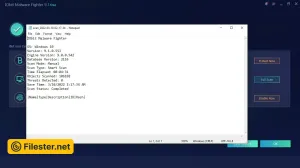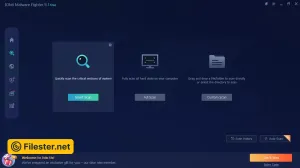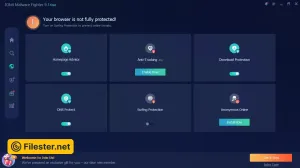 F.A.Q
F.A.Qs are not available yet!
Disclaimer
Filester is a software review and download website. We are against piracy and do not provide any serials, keygens, patches, or cracks for IObit Malware Fighter or any software listed here.
We are DMCA-compliant, and you can request the removal of your software from our website through our contact page.