Media Player Classic for Windows
Media Player Classic is a media player that can play files without additional codec installations. You can learn more and download the application from here.
Developer
Requirements
Windows 7/ 8/ 10/ 11
Category
Last Update
November 13, 2022
Description
Media Player Classic (MPC) is a lightweight and versatile media player that offers a reliable solution for playing various audio and video file formats on Windows. Developed as an open-source project, this utility provides a user-friendly interface and a range of features, making it a popular choice for users seeking a lightweight and efficient media player. With its broad format support, customizable options, and smooth playback, this multimedia player delivers a seamless media playback experience.
One of the standout features of Media Player Classic is its extensive format support. The player can handle various audio and video file formats, including popular ones like MP4, AVI, MKV, MP3, and more. This broad compatibility ensures users can play their media files without additional codec installations or third-party plugins.
Media Player Classic offers a user-friendly interface that is intuitive and easy to navigate. The player provides essential playback controls, such as play, pause, stop, and seek, allowing users to control their media easily. It also includes audio and subtitle selection, video scaling, and customizable keyboard shortcuts for enhanced playback control.
Beyond its basic playback capabilities, Media Player Classic offers additional features to enhance the playback experience. Users can create and manage playlists, enabling easy organization and playback of multiple media files. The player supports various audio and video filters, allowing users to adjust playback settings to their preferences. Furthermore, this media player provides options for taking screenshots during playback and even recording desktop activity.
Features & Highlights
Lightweight and efficient media player with broad format support.
User-friendly interface with essential playback controls and customization options.
Playlist management for organizing and playing multiple media files.
Audio and video filters for adjusting playback settings.
Screenshot capture and desktop recording capabilities.
Screenshots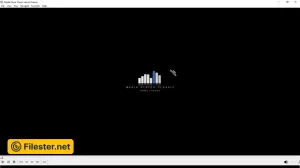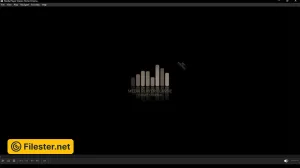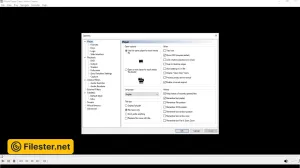 F.A.Q
F.A.Qs are not available yet!
Disclaimer
Filester is a software review and download website. We are against piracy and do not provide any serials, keygens, patches, or cracks for Media Player Classic or any software listed here.
We are DMCA-compliant, and you can request the removal of your software from our website through our contact page.