Signal Private Messenger for Windows
Signal Private Messenger is a communication service for instant messages, sharing files, and more. You can learn more and download the application from here.
Developer
Requirements
Windows 7/ 8/ 10/ 11
Category
Last Update
February 3, 2023
Description
Signal Private Messenger is a leading secure messaging app that prioritizes privacy and data protection. With its robust encryption protocols and user-centric approach, this communication service offers a trusted platform for individuals and organizations to communicate securely. Whether you're exchanging text messages, making voice or video calls, or sharing media files, this app ensures that your conversations remain private and confidential.
One of the standout features of this application is its end-to-end encryption. All messages, calls, and media shared through the app are encrypted, meaning only the intended recipients can access and decipher the content. This encryption technology, combined with Signal's commitment to open-source software and independent security audits, provides users with the assurance that their communications are protected from unauthorized access.
Signal offers a user-friendly interface with intuitive features that make secure communication seamless. Users can send text messages, make high-quality voice and video calls, and share various media files, all within the app. It also supports group messaging and allows users to create secure groups for private discussions, ensuring that sensitive information remains within trusted circles.
In addition to its focus on security, this instant messaging service also emphasizes privacy. The app does not collect unnecessary user data and does not serve targeted ads, ensuring a clean and private messaging experience. Signal's commitment to privacy extends to features like self-destructing messages, where users can set messages to delete after a specific time, further enhancing confidentiality automatically.
Features & Highlights
End-to-end encryption for secure messaging, voice, and video calls.
Open-source software and independent security audits for transparency and trust.
User-friendly interface with seamless text messaging and media sharing.
Group messaging and secure groups for private discussions.
Privacy-focused approach with minimal data collection and self-destructing messages.
Screenshots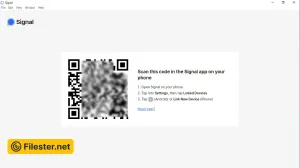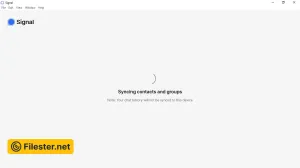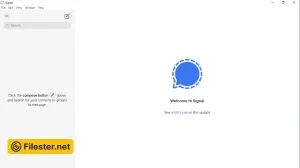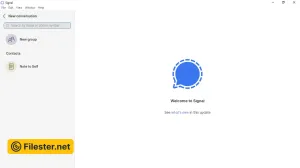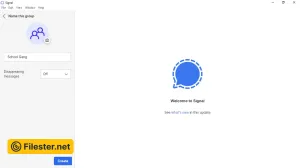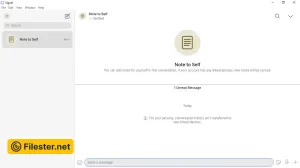 F.A.Q
F.A.Qs are not available yet!
Disclaimer
Filester is a software review and download website. We are against piracy and do not provide any serials, keygens, patches, or cracks for Signal Private Messenger or any software listed here.
We are DMCA-compliant, and you can request the removal of your software from our website through our contact page.