Lively Wallpaper for Windows
Lively Wallpaper is a desktop enhancement tool allowing users to set animated wallpapers. You can learn more and download the application from here.
Developer
Requirements
Windows 10/ 11
Category
Last Update
November 15, 2022
Description
Lively Wallpaper is a versatile software that allows users to breathe new life into their desktops by adding dynamic and interactive wallpapers. Developed by Rocksdanister, this tool offers a unique and immersive desktop experience with its animated and live wallpapers collection. Whether you want to showcase stunning landscapes, mesmerizing visuals, or interactive backgrounds, this desktop enhancement software provides the tools to personalize and enhance your desktop environment.
One of the standout features of Lively Wallpaper is its extensive collection of animated wallpapers. Users can choose from various pre-designed animated wallpapers, including nature scenes, abstract visuals, futuristic designs, and more. These wallpapers bring movement and dynamism to the desktop, creating an engaging and visually appealing experience.
Lively Wallpaper goes beyond simple animations by offering interactive wallpapers. Users can customize wallpapers with interactive elements like clickable areas, system information overlays, and widgets. This allows for a truly personalized and interactive desktop experience, where users can access information, launch applications, or perform actions directly from the wallpaper.
Beyond its collection of wallpapers, Lively Wallpaper provides customization options to tailor the appearance and behavior of wallpapers. Users can adjust animation speed, control opacity, apply effects, and create custom wallpapers using HTML, CSS, and JavaScript. This flexibility ensures users can produce unique, personalized desktop environments that match their preferences and style.
Features & Highlights
Extensive collection of animated wallpapers for dynamic desktop visuals.
Interactive wallpapers with clickable areas and system information overlays.
Customization options for animation speed, opacity, and effects.
Consume a not-so-significant amount of PC resources.
Support for creating custom wallpapers using HTML, CSS, and JavaScript.
Screenshots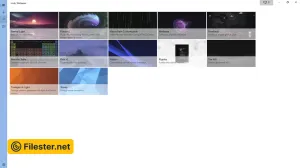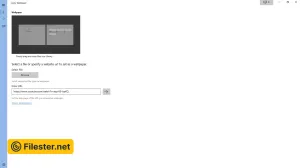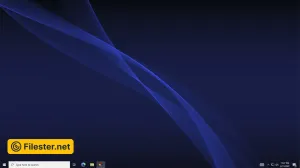 F.A.Q
F.A.Qs are not available yet!
Disclaimer
Filester is a software review and download website. We are against piracy and do not provide any serials, keygens, patches, or cracks for Lively Wallpaper or any software listed here.
We are DMCA-compliant, and you can request the removal of your software from our website through our contact page.